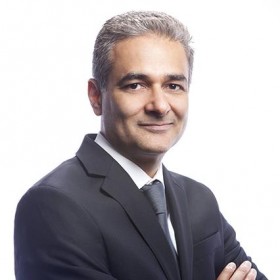 Parsa Mohebi, MD
Beverly Hills, CA
Similar Search Results
Related Photo Galleries
Follicular Unit Extraction (FUE)
January 22, 2014
FUE or Follicular Unit Extraction is a technique that harvests individual hair grafts for hair transplantation. It presents advantages and disadvantages over the more traditional strip hair transplantation.
Who is a good candidate for FUE transplant?
- Patients who want to keep the option of shaving or keeping hair very short
- Patients with minimal scalp laxity
- Patients who choose to use body hair for their hair restoration
- Patients who want to harvest facial hair
- Patients who do not want to experience any postoperative pain or discomfort
- Patients who desire a quicker recovery time

The FUE method of extracting hair is very different than the Strip procedure since it does not require removal of a strip from the scalp. Instead, the doctor creates a tiny circular incision used to remove the individual hair follicular units, which usually heals without leaving a noticeable linear scar. Occasionally, FUE harvesting may produce a white dot that is barely visible unless the patient shaves their head completely bald. The lack of a visible linear scar may be a very important consideration for patients who like to keep their hair short.
Patients with minimal scalp laxity might consider an FUE procedure in order to avoid complications due to tightness in the back of their head. The patient must have their doctor determine their scalp laxity during an initial consultation and find out if the FUT procedure would be too risky to perform.
Patients considering body or facial hair transplants usually don't have any other option but to proceed with the FUE transplant. In this procedure, doctors remove individual hair follicles or follicular units from the patient's chest or face. While the results do not produce the same quality grafts as the hairs extracted from the donor area of the scalp due to lower hair density, the results could still be impressive. The ideal candidate for body FUE transplant will have little to no harvestable donor hair in their scalp or who may need additional grafts from their body to restore a full head of hair.
FUE is different than the Strip Procedure in that it is a minimally invasive procedure with little to no pain during or after surgery. Patients rarely need any pain medications after an FUE transplant. The recovery time for FUE patients is also much shorter with patients being able to return to work almost immediately after the FUE transplant.
FUE VS. FUT
The strip method, or follicular unit transplantation, has been regarded as the gold standard in hair transplantation for years due to its harvesting technique and substantially lower cost. It offers some advantages over the more labor intensive FUE procedure.

The following candidates would benefit most from a hair transplant using the strip hair transplant.
Who is a good candidate for Strip Hair Transplant?
- Patients who plan to keep longer hair and don't mind a linear donor scar
- Patients who want to transplant over 2,000 hair grafts in one session
- Patients who have naturally curly hair which can be difficult to extract individually
- Patients who are looking for a more affordable procedure
The Strip Surgery is a good option for those patients who want to maximize the number of hair grafts being transplanted in one session or want to restore their hair as quickly as possible. However, these patients must also consider the longer recovery time after having a strip FUT procedure, which requires general or local anesthesia during surgery.
New advances in FUE transplant techniques have made it possible for patients with less donor hair or limited laxity to restore their full head of hair with minimal complications. Some of the new techniques of FUE transplantations are:
- Motorized devices to harvest FUE grafts
- Smaller FUE punches to minimize the risk of donor complications
- Robotic arm to extract FUE grafts
While many hair transplant surgeons still consider strip FUT the gold standard in hair restoration, these new developments have made FUE technology more efficient and attractive for hair restoration doctors and hair transplant candidates.
FINDING THE BEST FUE HAIR TRANSPLANT DOCTOR
It is extremely important that prospective patients do their research and consider all their options before selecting a right procedure by the best hair transplant surgeon. The results of a hair transplant generally stays with the patient for their entire lifetime. Patients should feel comfortable with their doctors and they should not hesitate to consult more than one hair transplant doctor. My recommendation when scheduling a consultation is to find a doctor who is skilled in both FUE and strip procedures. The hair transplant surgeon should be able answer all the patients' questions in detail and make the best recommendation for that individual patient.
CONCLUSION
While FUE hair transplantation has been around for more than ten years, there are still new techniques and devices being developed. The advanced techniques of FUE transplantation allow doctors to harvest more hair follicular grafts per session, making FUE attractive to many new patients. However, FUT Strip hair restoration still remains a viable option for many hair loss patients. Prospective patients should consider the overall risks and benefits of FUE vs. Strip transplants before committing to one of these hair restoration procedures.
Written by Cosmetic Town Editorial Team based on an exclusive interview provided by Dr. Parsa Mohebi of Parsa Mohebi Hair Restoration in Los Angeles, CA.
Did you find this article helpful?